Leather recliners are a sturdy yet opulent addition to any house, whether it takes the form of a chair, recliner, or sectional sofa. However, it requires some upkeep. Leather is vulnerable to permanent stains and damage due to dust, and factors if it is not properly cared for. To make sure your leather recliners have a good life, follow the advice in this best leather recliner maintenance. Rest assured that the cleaning suppikes you'll need for maintance purposes are the ones you'll be keeping in stock at your own home.
Easy Ways to Clean a Leather Recliner
1. Thoroughly vacuum the furnishings
It is important to remove all the dust particles before cleaning leather furniture. Keep in mind that furniture cushions should be cleaned between if any. Once everything is clean, wipe everything with a cloth.
2. Thoroughly inspect the furniture
After inspecting the furniture and dusting and washing it down, you know what parts need the most attention.
3. Dilute vinegar and apply it on trouble spots
Make your cleanser with vinegar and water for straightforward yet effective results. Dab the cloth corner with the mixture after combining the two in a small bucket. Make sure the towel is rinsed between strokes to avoid spreading dirt.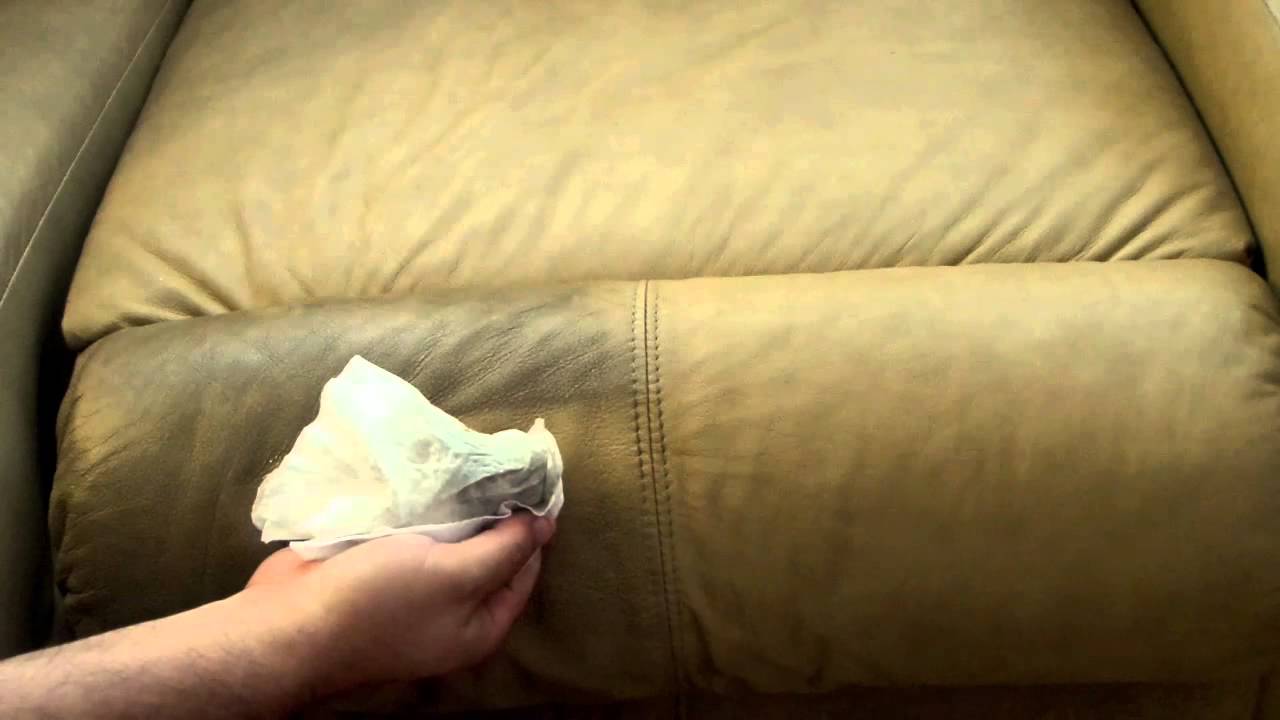 4. Make sure the leather is clean by wiping it quickly
Cover the water-and-vinegar-treated areas completely with a dry towel after they have been treated. When working with leather, it is important not to let it get so wet that it deteriorates.
5. Buff the furniture after conditioning it
If you are happy with the outcome, check the area and repeat the process, applying conditioner part by section, to the rest of the piece of furniture. Before you sit in with your popcorn, buff the conditioner with a clean towel and allow it completely air dry.
Tips for Maintenance and Care of Leather Recliners
All leather items, including your leather sofa, leather jacket, and leather shoes, benefit greatly from routine upkeep. Here's what to do if you'd rather keep your leather looking like new:
●     Heat protection
Protect leather furniture from the heat by keeping it away from radiators, roaring fires, bright sunshine, and air conditioners. To maintain leather in the greatest condition, it's vital to store it away from heat sources like radiators, air conditioners, and direct sunshine.
●     Dusting frequently
Dust the leather frequently using the brush attachment while vacuuming to prevent scratches.
●     Conditioning
After cleaning and drying, condition and moisturize your furniture by applying a leather conditioner right before it dries entirely. A suggestion for maintaining leather is to invest in a moisturizer/cream to avoid any wear and tear. This is also excellent to use once you've treated any stains.
Tips For Removing Stains From Leather
Dark stains: You can remove dark stains from light-colored leather by making a paste by mixing lemon juice and cream of tartar. Approximately 10 minutes after applying the paste to the stain, let it sit. With a moisturizing soap- or water-soaked sponge, wipe away the second coating of paste and knead it in.
Grease and oil stains: Cornstarch or baking soda can be sprinkled to eliminate this problem. It should be massaged gently. By adding soda or starch to the oil, it will be absorbed. The powder should be removed with a gentle cloth.
Ink stains: After rubbing alcohol to a cotton swab, gently blot ink stains from the leather. To remove it, moisten a towel and leave it on overnight.
Mold: Water and rubbing alcohol are combined in equal parts. Dip a dampened cloth in an alcohol solution and apply it to the affected area.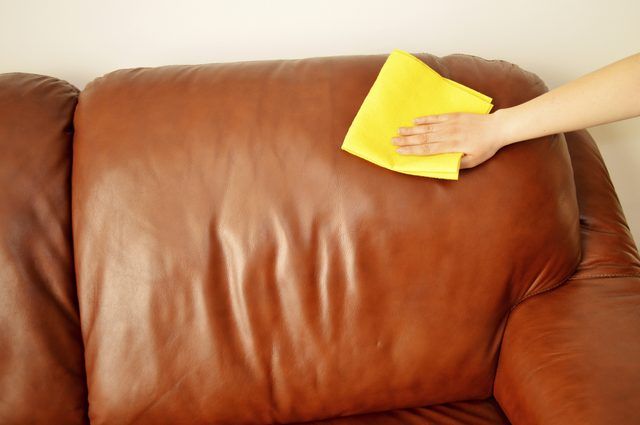 Conclusion
Alternatively, you may choose a washable throw or seat cover to protect it from spills and stains. Your chair still requires thorough cleaning twice a year, and any stains should be immediately removed. You can use your reclining chair for many years to come by doing this, not just for the convenience of cleaning it. If you need more recliner maintenance tips and product recommendations, you can head to Reclinergenius.com. We hope our article has helped you learn more about how to maintain a leather recliner and you'll soon be able to show off your clean chair.
Even after following the suggestion in our article you're not able to remove the stains, do get in touch with a professional so you don't cause any further damage.