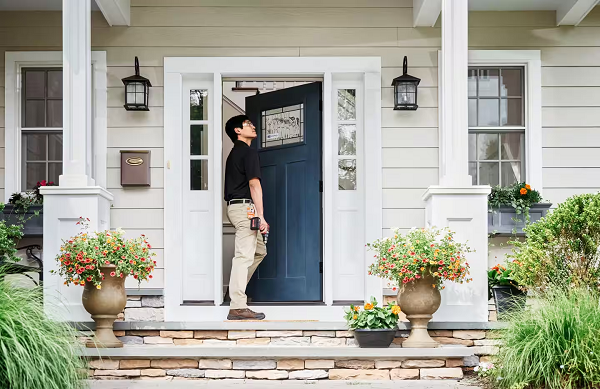 When it comes to choosing doors and windows for your home, you will come across several good options such as wood, fiberglass, vinyl and aluminium windows. You will want materials that are durable, cost-efficient, functional, and attractive. In that case, you can rely on Vinyl Windows and Entry Doors.
Vinyl is a durable and energy-efficient material. It provides great insulation and regulates the temperature inside the house. But before you decide to invest in this material, there are a few things you need to know about it.
What are vinyl windows and doors?
Vinyl windows and doors are made from PVC or polyvinyl chloride. It is a very cost-effective material and a great alternative to other materials.
Now you must be wondering what makes vinyl a good option for doors and windows. First of all, doors and windows made from this material can last up to 20 to 40 years.
Secondly, it is highly energy efficient and prevents potential air leaks. So if you want to secure your house and reduce energy bills, vinyl is for you.
Advantages of Vinyl Doors and Windows
The main advantages of vinyl doors and windows are:
Lightweight: Vinyl is a lightweight material that makes the installation process much easier. If you ever need a replacement, it can be done managed with reduced labor. As a result, it will cost you less money.
Low maintenance: Unlike other materials, vinyl doesn't require regular monitoring and maintenance. Since the material is weather resistant, it doesn't get impacted by things like rain, water, snow, and UV rays. It can withstand outside elements like a pro.
Affordable: In comparison to other materials like wood and steel, vinyl is much cheaper. For anyone who is on a limited budget can easily go for vinyl. Even the installation charges are less. Plus, it requires less to no repair even after prolonged exposure to rain and snow.
Installing high-performance vinyl windows and doors will not only provide protection, but it will also last for years. Plus, you will not have to spend a lot of money on the installation process. For more information, check out Custom Glass Window Treatments westminster co.