Deciding between refacing and renovating kitchen cabinets can be downright confusing. You may breathe new life into your kitchen by updating its cabinetry. Homeowners should implement the right option to ensure that the kitchen stays functional.
A few years ago, people usually preferred to paint kitchen cabinets to make the space aesthetically appealing. Nowadays, cabinet replacement and refacing are viable alternatives to renovating your kitchen. Replacing the cabinets requires completely removing them and installing new ones.
On the contrary, resurfacing, also referred to as refacing, keeps the base cabinet intact. During refacing, you only have to pay to change the doors. So, when it's time to update your kitchen, you have to select the right option. Here are some key things to know about refacing and replacing kitchen cabinets.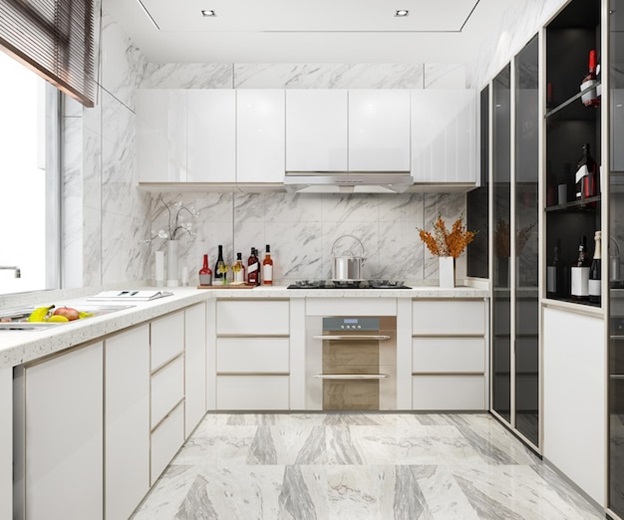 Importance of Cabinets in a Kitchen
Cabinets are integral to uplifting your kitchen's function. They occupy much of its real estate and define the appearance and functionality of the space. The kitchen is commonly referred to as the heart and soul of your home. Therefore, updating its appearance and aesthetic appeal is always a priority.
Updating the cabinets can be suitable if your kitchen is due for a major renovation and you don't have the funds. By upgrading the cabinets, you can achieve excellent outcomes without bearing high cost and other inconveniences.
Kitchen Cabinet Refacing- Things to Know
If the current design and arrangement of the cabinets are functional, opting for cabinet refacing is the best option. With a professional refacing cabinets contractor, you can save a great deal of time and money.
Cabinet refacing also involves updating the hardware to make units look new again. Furthermore, if your cabinets are built from high-quality wood, there is no need to replace them. You mustn't opt for complete cabinet replacement if they are less than a decade old.
What is Kitchen Cabinet Replacement?
Kitchen cabinets with significant damage or dents should be replaced. With complete cabinet replacement, you can eliminate the chances of mold growth. Homeowners typically replace kitchen cabinets because of the faulty layout.
If you want to make your kitchen more spacious and functional, opting for cabinet replacement may be ideal. Replacing the cabinets with a more thoughtful layout can help address space constraints. Some of the common advantages associated with cabinet replacement are as follows.
Lets you add more space
Results in a better resale value
You can completely change the kitchen's layout
Cabinet Refacing Requires Little Planning
When done by an experienced and skilled contractor, cabinet refacing requires minimal planning. If you are replacing cabinets, you will need additional time for planning. Furthermore, the contractor will need to work around the appliance areas.
In some cases, you may have to change the electrical wiring and plumbing of your valuable kitchen appliances. The overall process can be expensive and time-consuming. On the other hand, refacing your kitchen cabinets is a relatively straightforward procedure.
What are the Advantages of Kitchen Cabinet Refacing?
Compared to other renovation alternatives, kitchen cabinet refacing comes with an array of benefits:
You can change the color and style of your kitchen with cabinet refacing
Homeowners can choose from numerous veneer options to apply to the cabinet frames
It is pocket-friendly and provides your kitchen with a new look
If you are satisfied with your kitchen's layout but want to update the existing space, cabinet refacing is the best option. You can consult Guilin Cabinets to learn more about the scope and price of cabinet refacing.