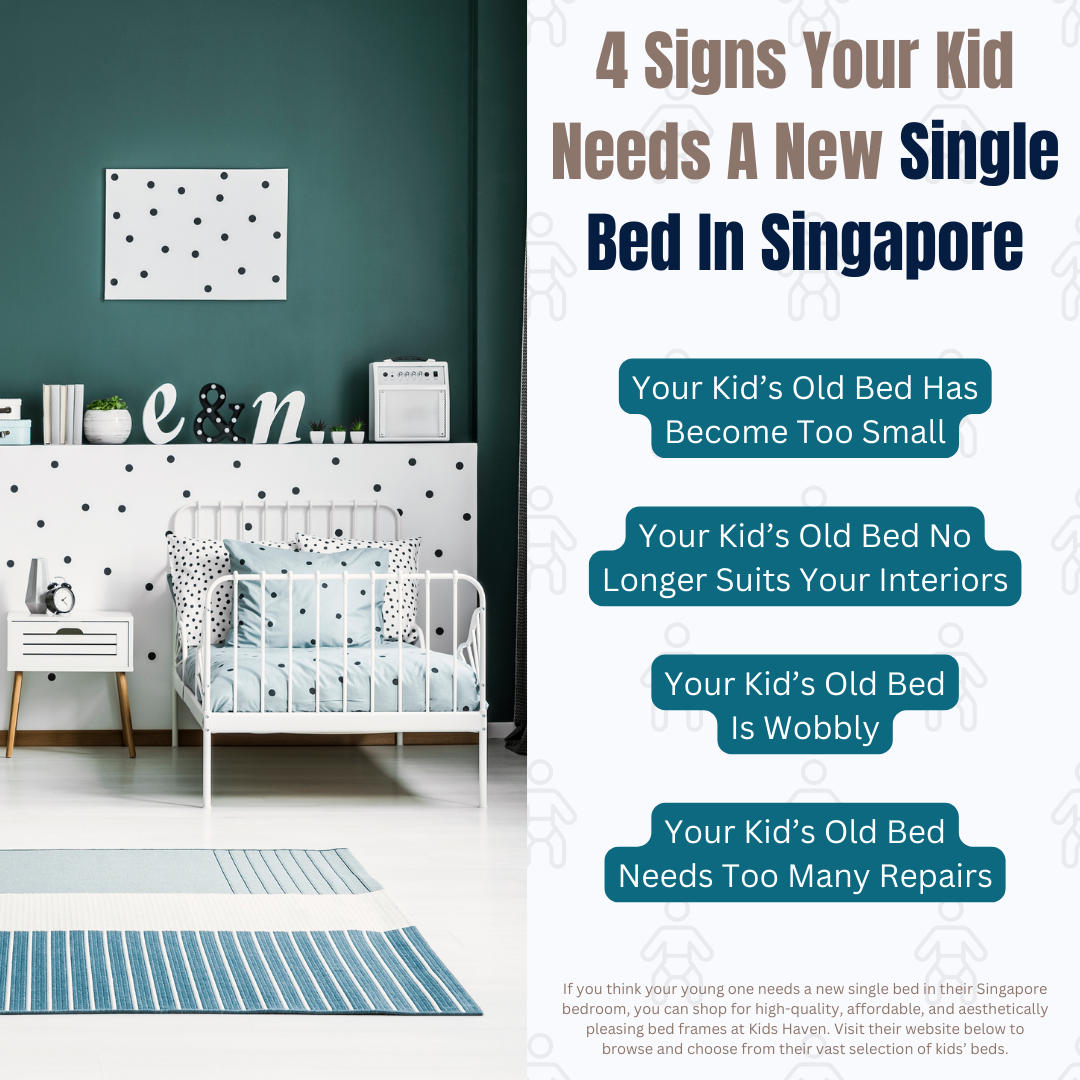 Like us adults, our kids need to sleep comfortably to avoid numerous health issues. If they fail to get sufficient rest at night, they may experience health problems like stunted growth and decreased brain development. They may also feel cranky most of the time and experience learning difficulties in school. But did you know that your child's single bed in your Singapore home affects their sleep quality?
If your little one rests at an old and rickety single, double-deck, or pull out bed frame, they may have trouble falling asleep every night. They may also wake up tired and sore from sleeping on an uncomfortable surface. Fortunately, you can prevent these problems by giving your youngster a new bed.
But how can mums and dads like you tell if your child needs a different single bed? Should you wait for their old one to collapse before you shop for a new one? Read on to find out how you can tell if your youngster deserves a new bed frame and mattress.
1. Your Kid's Old Bed Has Become Too Small
Children can outgrow their belongings in a blink of an eye. If you recently bought new clothes for them, they may not be able to wear them in a couple of months since they got taller. Just like clothes, your little one can outgrow their current mattress and pull out bed frame, which is a telltale sign of their need for a bigger one.
2. Your Kid's Old Bed No Longer Suits Your Interiors
If you recently renovated your space, you may want to donate, sell, or repurpose your old furniture, including your kid's single bed, and purchase a new one. You will not want to see an eyesore and feel frustrated at their old bed whenever you enter their room.
3. Your Kid's Old Bed Is Wobbly
While your young one may find it fun to climb onto and jump on a wobbly single bed, you should purchase a more stable one as soon as you notice their frame teeter and totter. Doing so will keep your child safe from potential accidents resulting from their unstable bed frame.
4. Your Kid's Old Bed Needs Too Many Repairs
Bed frame issues like loose screws and uneven feet are fixable, especially if you hire an expert. But if you are getting too many repair services for your kid's bed, you should consider investing in a better and more durable cot. Opting for a new bed frame may also save you money, which you can spend on a more spacious wardrobe for your Singapore bedroom.
If you think your young one needs a new single bed in their Singapore bedroom, you can shop for high-quality, affordable, and aesthetically pleasing bed frames at Kids Haven. Visit their website below to browse and choose from their vast selection of kids' beds.